[ Add your photos or stories here ]
---
Kostas Bakalos
Just can't get enough of Naxos, every year it's the same thing, I start dreaming and getting that feeling about how it feels being on Naxos Island in summer ( Like Heaven on earth ) My family, friends, beaches, great food and just that special feeling of being there is what makes me go back every year. Soulis ( Taverna to Kastro ) Nikos and Michalis ( Scirocco ) Nikos ( Jam Bar ) and all my family, see you soon. Kosta Bakalos.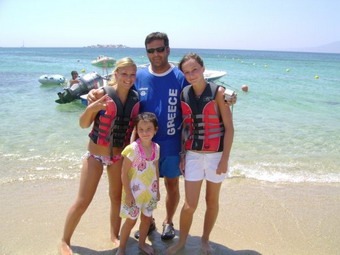 ---
Nikos Moustakis
photos from the amazing Aliko beach on Naxos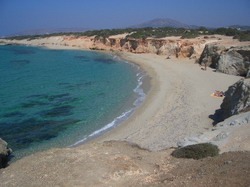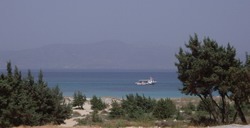 ---
Dave & Vicky
How much do we love Naxos!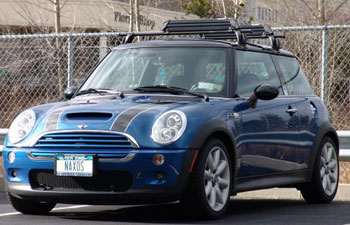 (see the number plate)
---
Nikolaus Pommer
Also cliff diving is possible in Naxos!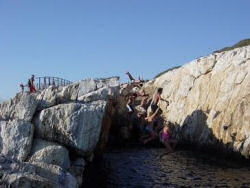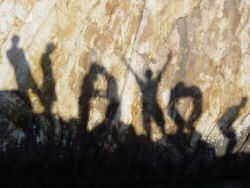 ---
Borra Serge
We visit Naxos twice a year (June and September) since 1991 and we
appreciate Agios Prokopios.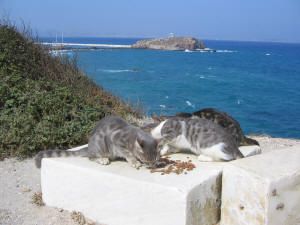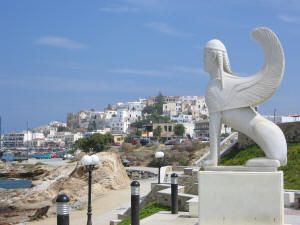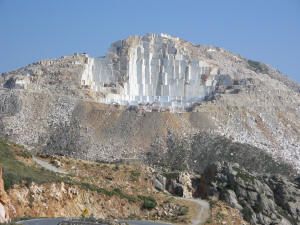 ---
David & Vicky Tremper
This is a low resolution view of the sunset from our favourite sea side tables at our favourite taverna. Every evening was spectacular. We love Naxos!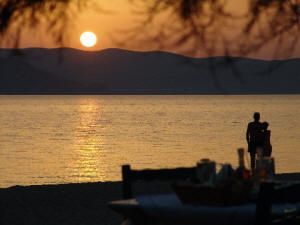 ---
Charlotte Moreland
I am again visiting Naxos this year for my 4th time there! I love it!
And this time we are taking lots of friends with us!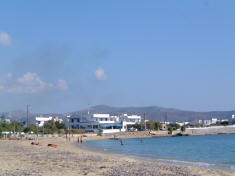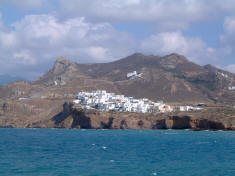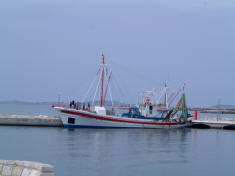 ---
Filitsa
This is a photo that I took on Maragas Beach this year. I have been to Naxos 3 times now and after having visited 22 other islands in Greece, I can say hand on heart, Naxos is the best!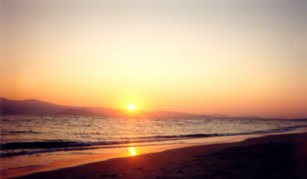 ---
Mark Ellis
Leaving the port of Naxos on my way home to Canada. I wanted to jump off the
ferry and swim back. Naxos was my favourite island; it's the combination of
scenery, friendly locals, great food and the beaches that made it so
special.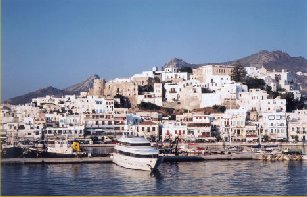 ---
Glen G. Walker
We were on Naxos for about five days in the summer of 2001 and fell in
love with the island. We have been trying to figure out when we can go
back ever since. :)


Photo 2: Walkway at Grotta - The walkway out to the Portara. We sat and watched the tourists getting soaked by waves crashing into the walkway.

Photo 1: Portara
The gate of Apollo, June 2001

Photo 3: Agios Georgios
Agios Georgios beach in Naxos Hora.
---
Michele Mattiello
I love Cyclades Iisland, every year (since 1993) I spend my holiday on a different one. Last year I spent 4 weeks on Naxos, and this year I will come back.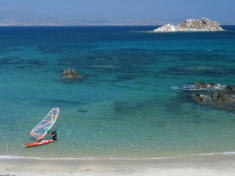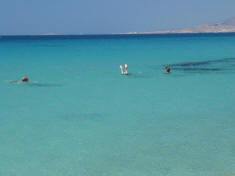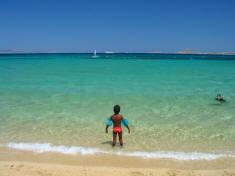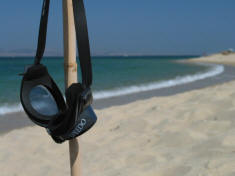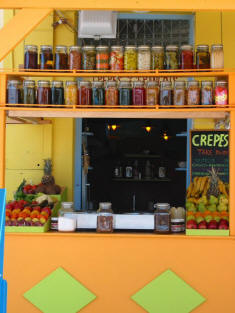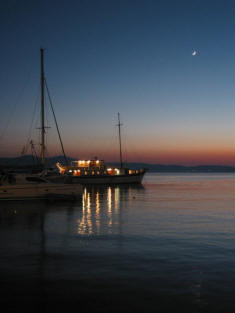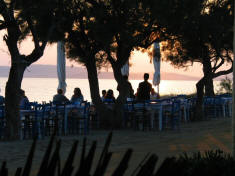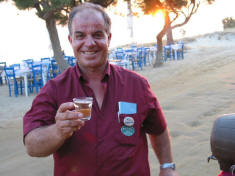 ---
Victoria H. Zevgolis
My father came to America from the village of Apiranthos in 1913. His maternal great uncle, Petros Protopapadakis, was the Prime Minister of Greece in 1922, and the main thoroughfare in www.nikehuarache.it the Hora is named after him. Along the waterfront is a square with a statue of Uncle Petros which bears only his name, and the attached photo is of me standing in front of it during my Summer, 2001 visit to Naxos.


---
Margaret

We spent 4 wonderful days on Naxos. I will be back.
The people are so special.

---

Kostas Bakalos

This was the time of our lives, this year with our new additon Athena Vasiliki, we will relive these special moments with all of our family & friends on Naxos Island. This photo was taken at Scirocco restaurant with owners Nikos & Michalis.